Welcome to Shearwater, a Guest House providing luxury bed and breakfast in Bridlington
---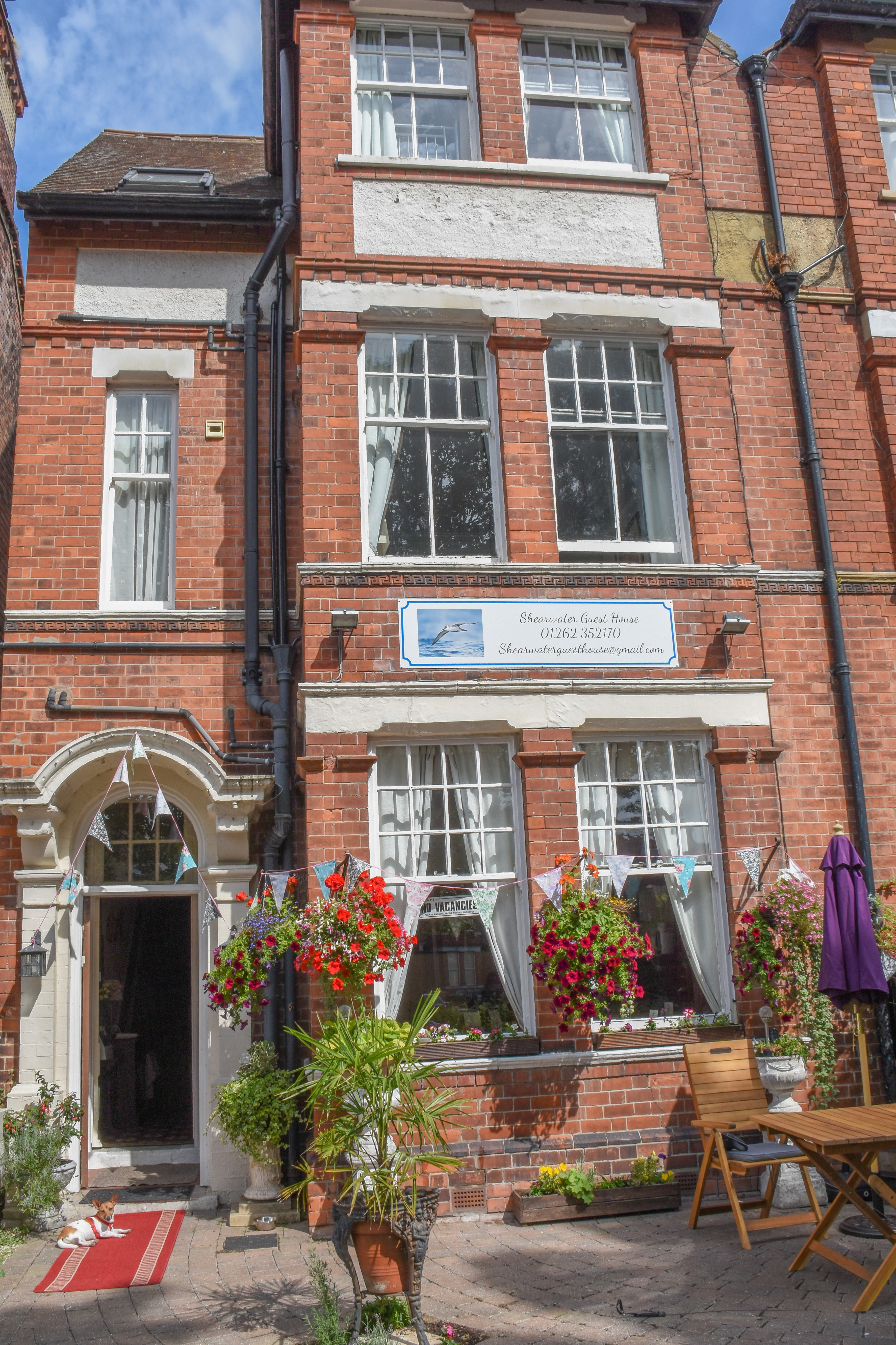 Welcome to the Shearwater guesthouse web page.
We are a friendly traditional Guesthouse with 7 bedrooms including doubles, family and twin rooms close to the Beach at the north end of Bridlington. The area is quiet yet close to the town.
Fantastic Facilities for Golf ,Fishing, Bird watching or just walking the cliffs and taking in the sights of Flamborough Head.
Book Direct to get your 5% discount on your stay with us using the code: T9CANTHX at checkout.
OUR GUESTS ARE OUR NO1 PRIORITY
As a business, our number one goal is to look after the well-being of our guests so we are following the strictest advice including the implementation of the protocols advised by public health authorities for the safety of all.
We have made some changes.
♦We are introducing temperature checks on entry to our guest house to ensure the safety of our guests and ourselves. We will be asking you to use face coverings in all public areas. Face masks and hand sanitizer will be available.
♦Breakfast will now be served to your room. You can order by text/email the night before and it will be delivered and left outside your door. Everything will be contactless. 
♦We have a stringent deep clean procedure in place. After a thorough clean of your room a fogger will be used to spray a mist of fog disinfectant over the room and contents.
♦Parking permits are available at a cost of £1 for the duration of your stay. We do not ask for them back.
We are fully aware of the current requirements and are undertaking extreme levels of every health and safety procedure, to ensure that the highest possible hygiene standards are maintained, throughout every aspect of our Guest House.
We would also like to take this opportunity to thank you for your continued support and loyalty.

We look forward to seeing you soon.
Angela, Richard and Jay

STAY ALERT | STAY SAFE

Bed and breakfast Bridlington Shearwater Guest House Bridlington Shearwater Bridlington accommodation Bridlington guest house